About Me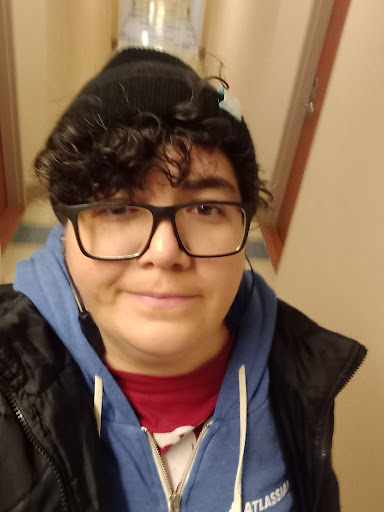 My name is Livia Nóbrega Lima, I am originally from Brazil and a huge nerd. I love technology and getting my hands into the CLI to try something new. Let me learn and I will never be bored.
My main expertise is network support and administration. I've been working with this in various forms for over 10 years. I executed projects, troubleshooted issues, trained staff and was in charge of governance. I also worked with storage solutions and application support.
In my spare time, I've been publishing technical tutorials on my YouTube channel, and being responsible for the Linux Upskill Challenge.
Outside of technology, I enjoy music, craft beer, comic books and rugby. I've done crossfit in the past but today I keep my stress levels down by doing some light exercise and drinking tea.
Awesome stuff I did
I'm a member of the Linux Professional Institute, LPIC-1, LFCA and specialized in other infrastructure technologies like Storage and Network. I've got a few shiny badges on Credly to prove it.
Here's a short list of things I've done while working (or off-hours) that I'm proud of:
Created the Linux Upskill Challenge video-series as a support material for the month-long course. As a result, I also became the official mantainer for the project.
Created a static website on AWS from scratch (yes, this one you are seeing right now) as a personal project. A lot has changed since then, I'm no longer on AWS but I can get myself around with static content hosting now.
Saved 50k USD to client (a major US bank) by applying proper governance to their inventory of network circuits and telephone lines.
Increased to 35% the rate of Cisco certified analysts in the technical staff of a network operations centre. Entry level candidates that get in today are still trained in the framework I developed.
Transitioned the scope of Voice support to integrate to my former Network team. I worked closely with stakeholders to deploy the process and structured training. I was able to complete the transition in under 1 year, with 200+ technical articles in place and 8+ network analysts fully trained.
Awesome stuff I post
My other interests can be found throughout my social media accounts, each to some degree.
Awesome support from you
If you appreciate my work, you can buy me a beer or become my patron if you feel extra generous.
---
DISCLAIMER : The opinions expressed on this page are my own views and not those of any of my employers, past or present. This page is run as an independent blog.